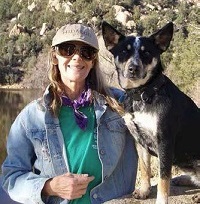 Author Bobbie Jo Lieberman is an award-winning writer, editor and journalist with special interests in natural healing, animals and spirituality. She grew up in a salad-loving family, inheriting the sassy "touch" from her mom. Her focus shifted to an organic, low-glycemic, plant-source diet when she was diagnosed with type II diabetes in 2008. Her creation of Sassy Salads has enabled her to control her diabetes without medication. Bobbie and coauthor/husband Kenny Weber often take their horses—and Sassy Salads—on the road when they travel to equine endurance rides around the country. Kenny and Bobbie are available for Sassy Salad training and demonstrations.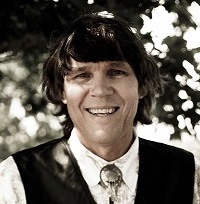 Coauthor Kenny Weber is a software designer and mechanical engineer who enjoys building things, riding his Morgan mare Annakate and participating in the sport of endurance riding. He considers himself to be on a lifelong healing quest of nutrition and healthy food. In the kitchen, he specializes in creating homemade sauerkraut and living sprouts. When not making Sassy Salads, Kenny and Bobbie enjoy riding their horses on their ranch trails near the Texas Hill Country west of San Antonio.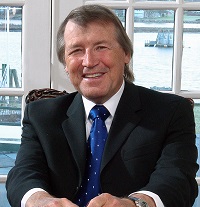 Contributor
Stephen Sinatra, MD
, is a highly respected and sought-after cardiologist whose integrative approach to treating cardiovascular disease has revitalized patients with even the most advanced forms of illness. He is active as the author of more than a dozen books and as a speaker and advisor for the research and development of nutritional supplements. His holistic treatments focus on reducing inflammation and maximizing the heart's ability to produce and use energy. He is an advocate of nutrition and diet as one of the primary pillars of health. Dr. Sinatra wrote the Foreword to
Sassy Salad Secrets
. Visit him online at
http://www.drsinatra.com/
.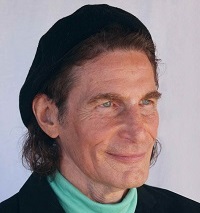 Contributor Rabbi
Gabriel Cousens, MD
, (H), ND (hc), DD, Diplomate Ayurveda, Diplomate American Board of Holistic Medicine is a true and complete holistic physician, homeopath, psychiatrist, family therapist, Ayurvedic practitioner, Chinese herbalist, world leading diabetes researcher, ecological leader, spiritual master, founder and director of Tree of Life Foundation and Tree of Life Center US. He is the bestselling author of the books
Conscious Eating, Spiritual Nutrition: Six Foundations for Spiritual Life and Awakening of Kundalini, Rainbow Green Live-Food Cuisine, There Is a Cure for Diabetes, Creating Peace by Being Peace, Torah as a Guide to Enlightenment and Depression Free for Life
. He is considered one of the leading live-food vegan medical doctors, holistic physicians and the world expert on spiritual nutrition. Dr. Cousens wrote the Introduction to
Sassy Salad Secrets
. He is also recognized as "the fasting guru and detoxification expert" by the New York Times. Visit online at
http://treeoflifecenterus.com/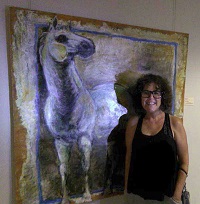 Illustrator
Troy Locker Palmer
spent 30 years in the entertainment industry, working on projects such as Apollo 13 and Armageddon, in addition to museums such as the National Civil War Naval Museum. These days she illustrates books and magazines and makes animated videos in her studio on a 10-acre ranch she shares with her husband, cat and opinionated Lipizzan. Visit her online at
http://phgindustries.com/