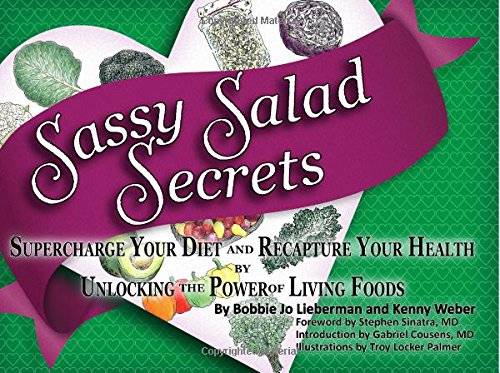 Print edition now available!
You know you should "eat your veggies," but you don't know how to make them tasty and enticing for your family.
You're intrigued with the idea of a vegan diet, but you want to go beyond soy, pasta, rice and bread.
You've had enough of "Food, Inc.," "Fast-Food Nation" and the agribusiness oligarchy that defines what we eat in America. You want to make a real, lasting change in your diet—and your life!
You have a particular health concern and know that nutrition—real nutrition—is the ultimate solution, but you don't know where to begin, or how to keep it simple.
You desire to improve your health on all levels and would like to lose weight in a way that supports your body, mind and spirit.
With this book, you will learn—
The secrets to making sassy, bright, soulful salads
How to make every salad a sensory experience using taste, texture and color — restoring Nature's goodness!
How to make Sassy Salads a complete, delicious, nutritious meal you'll never tire of.
How to reset your "Bliss Point" and recalibrate your Satiety Index.
This diet is for those who are willing to risk giving up what they think is the only way to live. As millions of people are finding out, the benefits of plant-sourced, organic, life-force foods is helping them recover their health, overcome chronic disease, achieve weight loss and reduce or eliminate medication.
Ready for a change?
You've come to the right place!
Join us on a culinary adventure that will
surprise and delight you and your taste buds.